Testimonials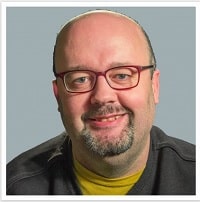 Natalia is quite simply one of the best people I have ever had the privilege of working with. She is extremely professional, highly reliable, and very talented in the field of translation. I have worked with other translators in the past and only Natalia has submitted to me 100% perfect work first-time around. I can always trust her to do the work right and to do it within the agreed deadline. Her rates are also extremely fair, unlike others who try to charge you a fortune. I cannot recommend her highly enough to anyone looking for a Spanish-English translator. If you hire Natalia, you will not be disappointed. Guaranteed.

I have worked extensively with Natalia Steckel over the last five years as she translated my books from English into Spanish. Natalia is the ultimate professional - her communication is clear, she takes direction well, carefully considers nuances, and her work is always delivered on time. I trust her judgement and have consulted with her often because she is meticulous and conscientious. I have complete confidence in her work and highly recommend her to anyone looking for an English-Spanish translator.
Are you ready to hire my services?
Do you have any questions?